IMPACT Partnership Program Empowers Parents of Children with Asthma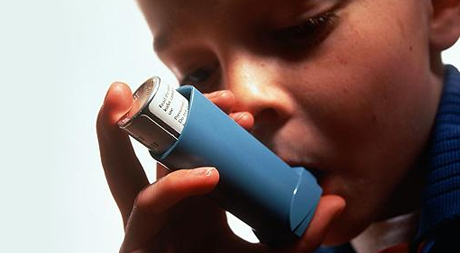 AmeriHealth District of Columbia, Children's National Medical Center and Breathe DC partner to fight childhood asthma through IMPACT DC
Nothing is scarier for parents than seeing their children clutching their chests in a struggle to breathe. To hear them coughing early in the morning. And late at night. To watch their eyes widen in fright as they fight for air. It's heartbreaking to see a child so scared. But a group of doctors and insurers have come together to help reduce the amount of times kids have to go through this by expanding the IMPACT DC program.
One out of every 12 children in the district suffers from asthma. It is a common disease of the lungs. According to the Centers for Disease Control and Prevention (CDC), the district has one of the highest rates of kids with this illness. Many of the children who have severe attacks come from low-income neighborhoods. And there are few doctors who specialize in asthma based in these areas. So, it becomes a problem of access and education. These facts are part of the reason Stephen Teach, an emergency room (ER) doctor, founded IMPACT DC in 2001.
The heart of the IMPACT DC program is its asthma clinic. The clinic sees children who have recently been in the hospital for asthma. The clinic also sees those who generally have trouble with their illness and miss a lot of school days. Asthma attacks usually increase during the fall and winter. They can also be triggered by cold air, flu season and allergens. But asthma can be controlled by taking medicine and avoiding these triggers.
AmeriHealth District of Columbia (DC) has recently joined with IMPACT DC to further assist in the care of Medicaid patients. And Breathe DC, a nonprofit organization, will also lend its support by making home visits. The three groups aim to reduce the need for ER visits by teaching families how to control asthma.