Sponsor 2016 Camp Breathe Happy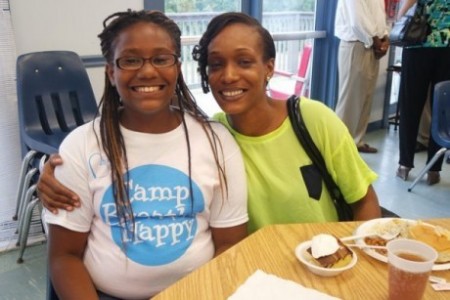 Summer fun, recreation and learning await children with asthma at Breathe DC's 2016 Camp Breathe Happy, to be held July 31 – August 4, 2016 at the 4-H Patuxent Campgrounds. Camp Breathe Happy brings a traditional summer camp experience, combined with highly effective asthma control management and education activities, to more than 50 children from underserved District of Columbia communities. Every child will enjoy a rewarding outdoor camp adventure filled with a variety of activities, from arts and crafts to archery, nature exploration and sports.
Having successfully concluded its fourth year, Camp Breathe Happy's  track record is noteworthy. More than 350 youth have attended the camps and effectively improved their ability to manage their asthma—all while having fun. Our pre- and post-test evaluation results show that over 80% of campers increase their asthma knowledge, management skills and their overall understanding of various asthma-related topics. Camp Breathe Happy's success helps to reduce children's emergency visits and hospitalizations.
SPONSORSHIPS AVAILABLE
We invite you to join Breathe DC in making this memorable educational and recreational experience possible by sponsoring children in need to attend the camp. Sponsorships start at just $1,500. Donations of any amount are gladly accepted and appreciated.
Past sponsors include the DC Department of Health, Amerihealth District of Columbia, MedStar, Health Services for Children with Special Needs (HSCSN), GEICO, Washington Gas and other partners committed to the health and wellness of children living with asthma.
Click here to download a sponsorship form to submit by mail:
Download Sponsorship Packet
Click here to submit a camp donation payment online:
Make a Donation